Nearly 70% of the surface of the Earth (almost three quarters) is covered by water (seas, oceans, lakes, rivers). This Percentage makes of water the most important material on the surface of Earth and justifies the expression " Blue planet " used to called the Earth.
Earth is the only known planet ( so far ) whose surface is partially covered with liquid water .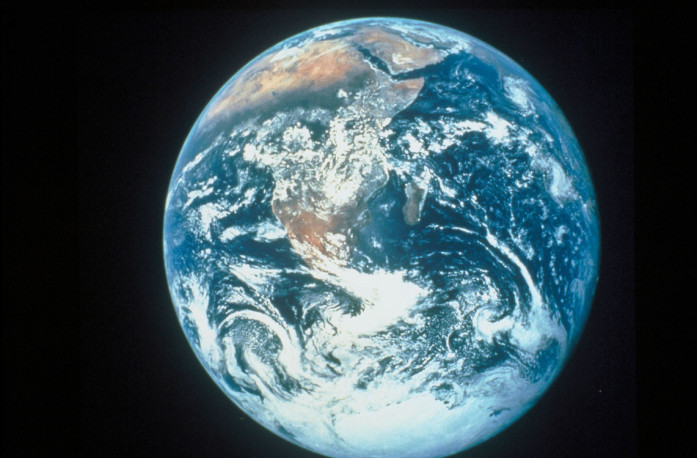 Photo: water on Earth, view from space. Photo courtesy of
US Fish & Wildlife Service Photo Library.