Electricity
Learning physics and chemistry easily and freely - Science for elementary school, middle school and high school
Free online electricity lessons for elementary school, middle school and high school.
Laws of electricity
Current laws in series circuits
1) The electric current in a series circuit
In a series circuit the current remains unchanged all along the circuit: all electric components receive the same current.
Example:
In the following circuit, the electric current leaves the positive terminal, flows through the bulb, flows through the resistor and then reches the negative terminal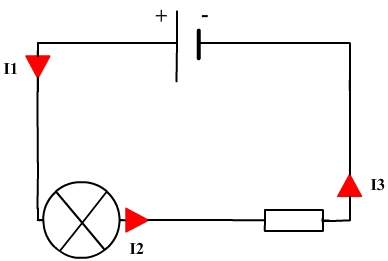 All along its path the current remain the same thus we can write:

I1 = I2 = 3

2) Current and number of passive components in a circuit
In series circuit electric, current decreases if a passive component is added:
The more passive components a series circuit includes, the more current decrease.
Inversely, if a passive component is taken off from a series circuit then electric current increases.
3) Current and order of connection
Whatever is the order of connection in a series circuit, the current doesn't change.
Example: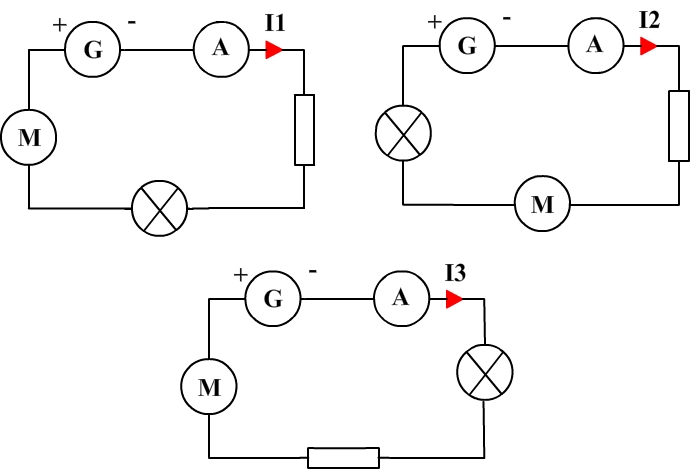 These three circuits all include an electric generator, a motor, a bulb, a resistor, an ammeter and five connection wires. The only difference between these circuits is the way components are connected. We can therefore deduce that the current is the same in all circuit:
I1 = I2 = I3
---
---
©2021 Physics and chemistry